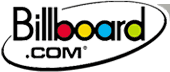 BILLBOARD Magazine - Singles
2000. This is the review of the single "Do You Wanna Know?"

"The first two singles from Brit/American pop duo V*Enna--"All The Way To Heaven" and "Where I Wanna Be"--were delightful guilty pleasures, both as an ode to the long-lived Abba and examples of Europop at its most delicious. Though U.S. pop radio has doggedly refused to share this style of overseas production with America, let's hope there are those out therewilling to build this fun act into something of a cult deal. "Do You Wanna Know" features an insistent chug-along beat, lots of peppy production, and a harmony-drenched vocal that will get the ears twitching in jubilant rhythm. It's solid enough to avoid being labeled overly joyful or cutesy and produced in an aggressive manner that forces the beat to work its way right into your noggin.

This duo, signed to Essential, is branded a Christian act, and its faith is strong, as one can witness at V*Enna's Web site (v-enna.com). In fact, they are hugely popular in that genre, both live and on Christian radio stations. But the lyric here is universal enough that pop radio shouldn't give a second thought to its appropriate place across the board. This one is for the world, and American programmers would be doing listeners a fond favor to get England-born Lucy and Washington-state-bred sharnessa on the air pronto. Much fun. From the recently released album "Where I Wanna Be."