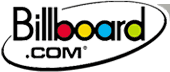 BILLBOARD Magazine - Reviews & Previews
March 4, 2000. This is the review of the single "All the Way to Heaven"

Abba fans, rejoice. While the umpteenth revival of the '70s supergroup is in full swing across Europe, the U.S. just doesn't seem to realize how vital and everlasting the group's music remains today. But if you're one of those who can't get enough of that sound, look no further than female duo V*Enna. "All the Way to Heaven" capitalizes on the high-energy pop currently pervading much of the scene overseas - witness the European success of the Abba tribute album "Abbamania, a new hits collection, and the West End production "Mama Mia!" in Abba's honor...

...This is pure innocent energy, the kind of joyous abandon that makes adults feel like kids again, while children will understand the cheeky enthusiasm their parents felt some 25 years ago. And then there's the message: According to the promo single, this song is a "statement of commitment to follow Christ forever" - but the lyric is unobtrustive enough to appeal to the masses. Radio, find it in your heart to give this one a curiosity spin. Ooh, this is fun.