"To everything there is a season, a time for every purpose under heaven." (Eccl 3:1, NKJ)
This scripture perfectly opens what we want to say to you all... The Lord has seen fit to direct Lucy and Sharnessa to new adventures in Him, and they are now both pursuing their callings individually...
Lucy got married last May to Lindz from the UK band "The Tribe", and after finishing V*Enna's summer tour last year, she felt led to stand by her husband and support him in his ministry. This decision, though tough for us all, was also supported by us all involved.
We all knew it was right, but it's never easy to leave people that have basically become a family over the course of two years! Lucy has been pursuing ministry on her own in England. She has gone back to her roots of teaching in school, and she is currently connected to "Message To Schools" in Manchester. She is in a new school's band that MTS are putting together, which she gets to be a part of with her sister! The Lord has also ignited in her a passion and a gift for songwriting, so be sure to watch out for that! (Sharnessa says that she is very talented in that department, so to keep your eyes peeled!)
Sharnessa is back in the U.S.A. now, and after finishing off previous V*Enna commitments, she and her Sweden-native husband, Sam, are settling into life in her hometown of Longview, Washington, and are seeking the Lord for His future plans for them. She is currently keeping busy with teaching Hip-Hop and Street dance lessons, alongside many other things such as having a blast leading their church's Jr. High Youth Group!
For you who saw us in concert and got to meet our fab dancers, Bobby and Peter, they are now involved in other arenas of music. Peter is at the moment looking into different music/band avenues in London, and Bobby is one of three members of a new all-guy band (at the moment called "Thebandwithnoname"!) that will be touring the UK and beyond! So watch out for them both!
To those of you who saw V*Enna's very last concerts in September of 2001, you may have noticed that half of V*Enna was someone new! This lovely gal was Bessie Jean Sopeland. She stepped in for Lucy after her departure to continue V*Enna with Sharnessa. However, after finishing off the mini-tour that the band had been booked for (the "new" V*Enna), God made it very clear that V*Enna's season altogether was to come to an end, making it a shorter season than we all had anticipated.
We have seen God touch many lives in so many ways, and it has been a total privilege to be able to minister together with you all and to meet so many of you whilst on tour. This season as V*Enna was such an awesome adventure for us, one that we will forever hold dear to our hearts! We were so blessed to get to do something we loved so much, and so honored that God gave us that particular platform for that season.
We ask that you would please remember us in your prayers as Sharnessa and Lucy seek God for His next step for their lives. We're sure that you haven't seen the last of the girls! And we praise God for all your support and for all your prayers and encouraging words that we've had throughout the last two years! You all have been incredible, and we pray that as you continue to keep Jesus at the center of your lives that He will take you places beyond your wildest dreams! But remember that God's purpose isn't only the final "goals" but it is also the process itself!!
We love you all and again would like to thank you precious people for all of your amazing support! Keep your eyes on Him!!!
Sincerely,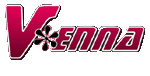 Contact us @ info@v-enna.com