FEBRUARY

V*ENNA'S CANADIAN TOUR LOGS SELL-OUT SHOWS AND DRAWS THOUSANDS OF FANS
The latest press release from Essential Records. Click HERE.
THE PHIL JOEL TOUR IS OVER
Thank you all who came out to see us during the "Strangely Normal" tour we did with Phil Joel. It was great to meet you all and have you be a part of what we are doing! We will be back soon so don't miss us then!!!! THANK YOU!!!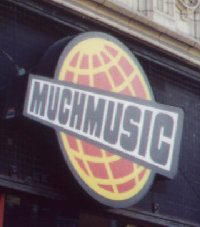 V*ENNA ON MUCH MUSIC"
The interview with V*Enna that was filmed last month by Much Music (Canada's MTV) will be aired on February 26th at 9:30pm. Make sure you catch the girls on air!!!

"WHERE I WANNA BE" BACK AT #1!!!
The video to "Where I Wanna Be" regained the first place at the CCM Video Countdown on February 17th. Please check it out on worldclasstv.com.


V*ENNA ON TOUR WITH PHIL JOEL IN 2001
V*Enna has now started the "strangely normal" tour with Phil Joel (of the Newsboys). The tour will hit 17 cities in the U.S. and be nationwide. Please look at our tour schedule for full information.